This is the third installement of the "Memories" mix serie, done as a tribute to past music-tainted moments. As the title suggests, I focused this time on (what else!? :) House Music, but in its original, more analog form. It contains mainly oldskool house classics we used to really dig  when they were released. Tracks by Masters at Work, Adeva, Kerri Chandler, Dajae, Armand van Helden,….
1. Tori Amos – God (Carl Craig Remix)
2. Lood – Shout-N-Out (Feat. Donnell Rush)
3. Adeva – Respect! (Club Vocal Remix)
4. Masters At Work – I Cant't Get No Sleep (Kenlou 12 Inch)
5. Seven Grand Housing Authority – Love's Got Me High (T.P.'s Blunted Street Soul Mix)
6. Roach Motel – Movin On
7. Ruffneck – Everybody Be Somebody
8. Aquanauts – Aquanauts
9. The Believers – Who Dares To Believe In Me (Original Mix)
10. Markus Life – Life Will Make You Dance (T. Musto's Vocal Mix Of Life)
11. Kerri Chandler – Hallelujah (Kaoz Club Mix)
12. Dajae – Fakes And Phonies (Glenn Underground Mix)
13. Projekt Pm – When The Voices Come
14. The Mole People – Break Night
15. Sixteen Souls – Late Night Jam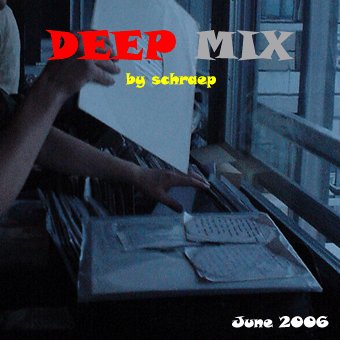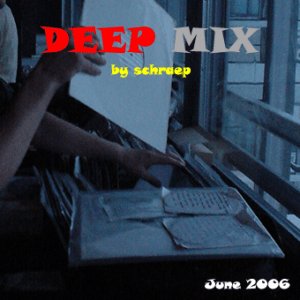 A Deep House Mix containing my current charts, mixed this time exclusively with my vinyls (no CD or whatsoever).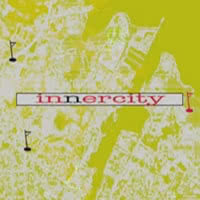 A couple years ago, Steffen "Dixon" Berkhahn started the Innercity clubnights at WEEK12END Berlin, bringing back to Techno/Electro/Minimal Berlin much needed Deep House sounds. It fastly became one of the most-talked about parties in the German capital with a very special type of music, an own style, that was and still is a major inspiration to many music lovers, and in particular to me.  So…. Having been spoiled for so long by this great music, having harrassed Dixon so often for the track titles…, I finally grouped the IMHO most remarkable tracks of the 2004-2005 years (at least some of them) in one mix together. I hope you will enjoy it and above all, get a little impression of the "innervision music style". And if you like this type of music, and if you've never been to an Innercity night at WEEK12END in Berlin, then you sincerely shouldn't wait any longer.