Innercity Years 2004-2005
A couple years ago, Steffen "Dixon" Berkhahn started the Innercity clubnights at
WEEK12END
Berlin, bringing back to Techno/Electro/Minimal Berlin much needed Deep House sounds. It fastly became one of the most-talked about parties in the German capital with a very special type of music, an own style, that was and still is a major inspiration to many music lovers, and in particular to me.  So…. Having been spoiled for so long by this great music, having harrassed Dixon so often for the track titles…, I finally grouped the IMHO most remarkable tracks of the 2004-2005 years (at least some of them) in one mix together. I hope you will enjoy it and above all, get a little impression of the "innervision music style". And if you like this type of music, and if you've never been to an Innercity night at WEEK12END in Berlin, then you sincerely shouldn't wait any longer.
Furry Phreaks : Lament For A Dead Computer Part 1 : Miso
Mr. V : Jus' Dance (SOLE Channel Mix) : Vega
Alix Alvarez : What Is Dub : SOLE Channel Music
Âme : Nia : Sonar Kollektiv
Carl Craig : Sandstorms : Planet E
Rune Lindbæk & Lindstrøm : Alien In My Pocket (Dixon Edit) : Modal Music
Lionel Hampton : Vibramatic! (Joakim Remix) : Crippled Dick Hot Wax!
Phonique : 99 & A Half (ICube Remix) : Dessous
Logan : Flash (Charles Webster's Flashy Dub) : Poussez!
Funk D'Void : Can't Get Enough Of A Bad Thing (Steve Bug Vocal Mix) : Soma
Ferrer & Sydenham Inc. : Sandcastles : Ibadan
Justin Martin : The Sad Piano (Charles Webster Remix) : Buzzin' Fly
Scott Grooves : The Journey (Full Journey Mix) : From The Studio Of Scott Grooves
Feist : Gatekeeper (John Kong Do Right Mix) : Arts & Crafts International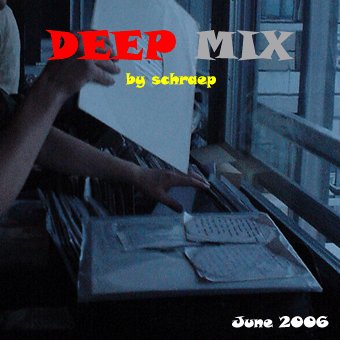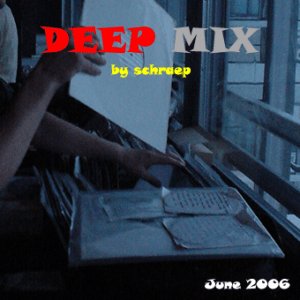 A Deep House Mix containing my current charts, mixed this time exclusively with my vinyls (no CD or whatsoever).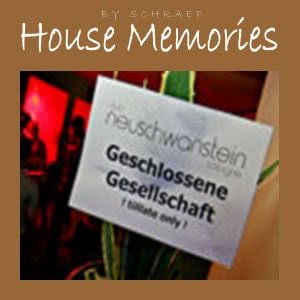 This is the third installement of the "Memories" mix serie, done as a tribute to past music-tainted moments. As the title suggests, I focused this time on (what else!? 🙂 House Music, but in its original, more analog form. It contains mainly oldskool house classics we used to really dig  when they were released. Tracks by Masters at Work, Adeva, Kerri Chandler, Dajae, Armand van Helden,….